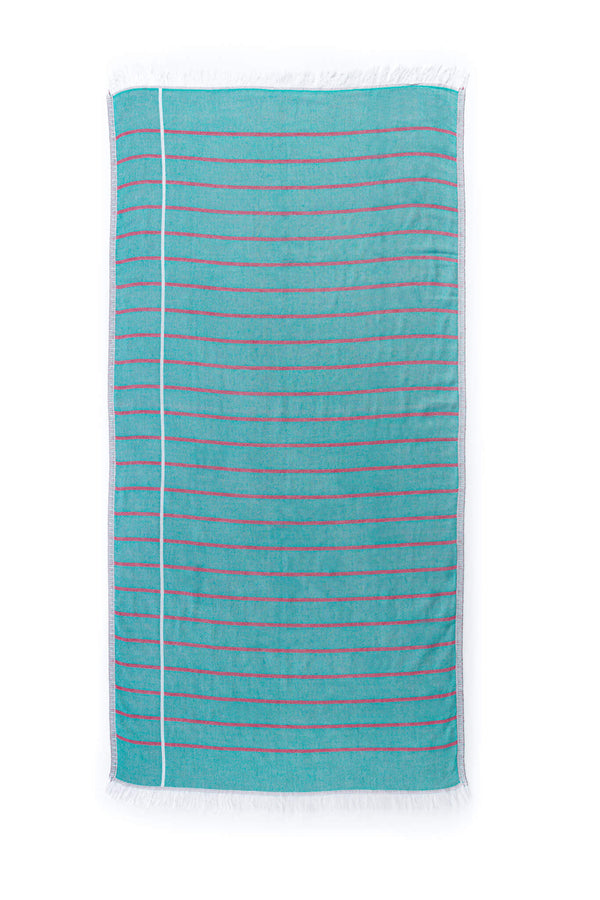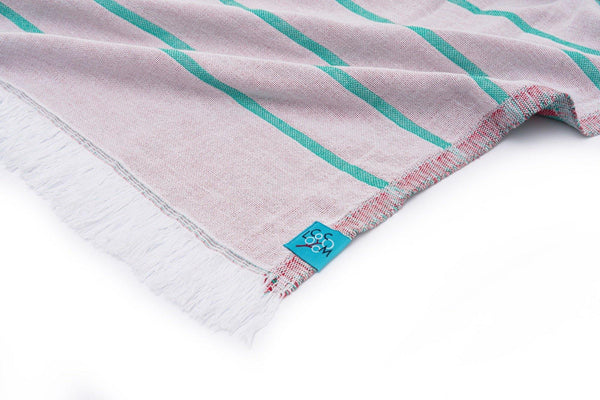 Where will your story take you? The rest is still unwritten. New York-based artist and illustrator Sadi Tekin composes a poetic blank canvas in collaboration with Coco Loom. This bold, graphic design abstracts a larger-than-life sheet of lined notebook paper. On it, you're the author. Use it as a living journal to think big and dream on.
Coco Loom Turkish towels are the ultimate go-anywhere, do-anything, eco-friendly canvas. Their smoother, longer organic cotton fibers give each weave a distinctively soft feel and airy, quick-drying quality, traditionally loomed by artisans in Turkey. Use yours as a luxe bath towel, beach blanket, yoga mat, tablecloth, wall tapestry, picnic spread, camping mat, or whatever else you can dream up.
100% organic Turkish cotton

Original hand-drawn, two-sided design

Modern double weave loomed by artisans in Turkey

Ultra-soft, lightweight, absorbent & quick drying

Packaged in reusable, water-resistant travel pouch

Shipping bag is 100% biodegradable

36"x 67" / 470 grams
Features
Each Coco Loom Towel
Comes in its own handmade travel pouch
Have a hanging loop for easy hanging and drying. 
Supports an independent artist. 
Helps protect the bee population.
One Towel Many Ways to Use
Travel Towel 
Beach Towel  
Beach/Picnic Blanket 
Use as Throw 
Use as Shawl 
Use as Tapestry
Product Care
For your towel 
Machine wash in cold water with like colors 
Mild liquid detergent
Hang dry or tumble dry low.
Steam or Iron on warm
For your travel pouch
Hand wash cold water
Spot clean 
Iron inside out if needed
Do not bleach
Hang dry